As one of HBD's newest graduate surveyors, Katie McManus brings a unique perspective to her work in property. She studied photography at A Level and demonstrated a keen eye for interesting and historic architecture. Here, she talks about some of her favourite buildings and developments.
Growing up in Halifax, West Yorkshire I have always seen derelict mills and wondered why they are empty and not converted (I've been interested in property/buildings for quite some time!). This is why I chose to focus my first A-Level photography module on property and, specifically, mills. From studying Real Estate at Sheffield Hallam University and now working at HBD, I know a lot of these buildings remain empty because of the viability of converting the property.
An example of a former mill redevelopment locally to me that I admire is Salts Mill in Shipley. Coincidently, I'm now involved in The Chocolate Works which is a prime example of a mill redevelopment and I'm really excited to be involved in such a project.
At A Level, I displayed my final prints as typologies, similar to those of the German artist couple, Bernd and Hilla Becher, who were my inspiration for the project.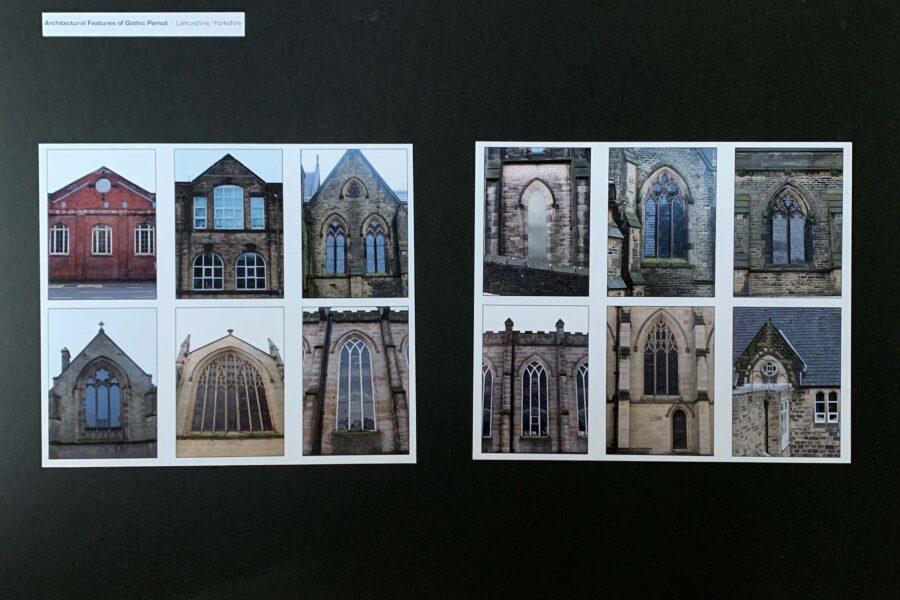 Typologies are series of photos which can be obviously classified into the same subject area. My first was of Yorkshire mills, which are architecturally different to Lancashire's as they are stone built (due to the abundance of quarries across the county), whereas Lancashire mills comprise red brick (due to being located close to Liverpool Dock).
Displaying the images in a typology style allowed me to cross-reference the architectural differences and see the juxtaposition between construction material – the red/stone brick. This style of photography is referred to as 'documentary' because captures a factual moment.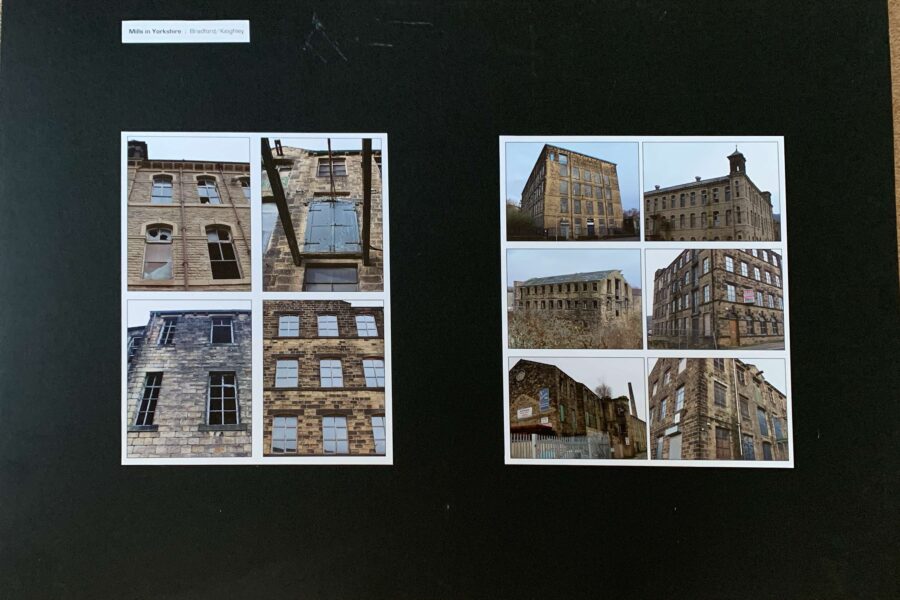 Globally, I think Station F in Paris is a really cool development. I came across this on my Corporate Real Estate module at university. It's a historic Parisian train station which has been redeveloped into the world's largest co-working space, housing over 3,000 desk areas – so not quite a mill, but it fits into my interest of regeneration/redevelopment projects! As well as the existing former train station, the development comprises new buildings which form a tech campus and attracted occupiers such as Microsoft and Facebook.
Researchers conclude that humans can cognitively maintain 150 meaningful relationships, which implies co-working spaces should hold a maximum of 150 people. However, the very large Station F has been really successful. I think this is because the development focuses on tech companies and the concept of 'corpitality', a hybrid of corporate, residential and hospitality, which brings together both the kind of property and experience that is demanded by today's workforce. It'll be interesting to see if this concept is demanded more post-Covid recovery.
Unfortunately, these buildings are usually not great for carbon emissions and the environment, which is another interest of mine. I was looking at Arup's website recently after hearing more about them through my involvement in the Sheffield Property Association. They posted an article about One Central Park which sits next to Sydney's CBD. I'd now consider this one of my favourite new-build developments. It was named the Best Tall Building – Worldwide in 2014 due to the innovative and sustainable architecture which focuses heavily on biodiversity. After watching David Attenborough's 'A Life on Our Planet', I feel this bio-diverse design needs to be at the heart of our future existence.
I'm excited to play a part in creating a greener built environment at HBD. I'd like to hope, with government help and intervention, we may be able to bring back to life dis-used and architecturally interesting buildings, such as the mills in Yorkshire, in an environmentally friendly and sustainable way, ultimately creating 'places with purpose'.
If you enjoyed this post, why not subscribe for updates below!