UK Property developer HBD and international tech campus developer Factory are to form a new joint venture targeting the UK tech sector and have already landed its first major project.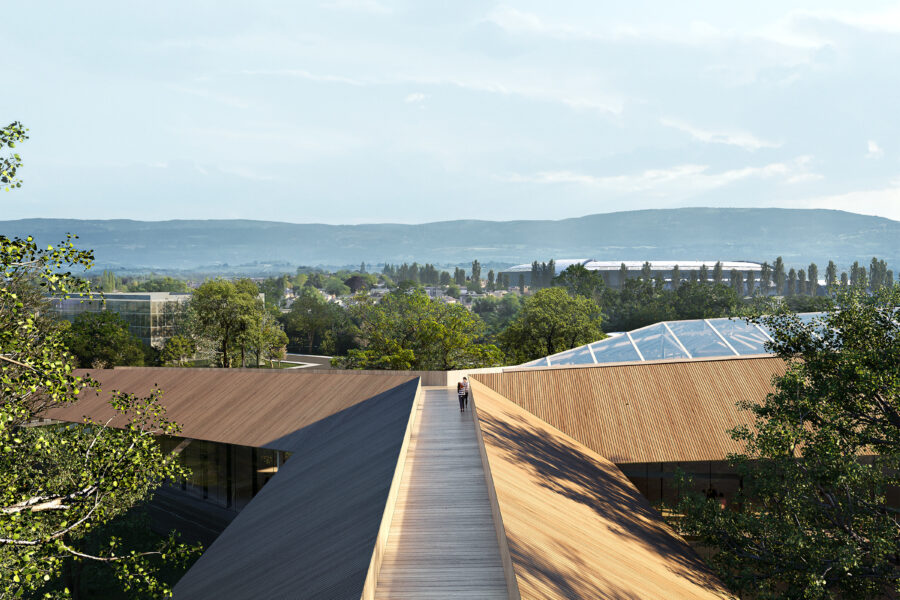 (Images by Mir)
The partnership – HBD X Factory – has been selected as preferred bidder to bring forward 45ha at Cheltenham Borough Council's Golden Valley Development.
The overall Golden Valley Development will span over 200 hectares, creating 12,000 new jobs, 3,700 new homes and 2 million sq. ft. of commercial space, with Cyber Central UK at the heart of a visionary, integrated campus focused around cyber and digital innovation.
The project builds on the presence of GCHQ's headquarters and Cheltenham's existing cyber cluster. The first phase will deliver an innovative mixed-use community clustered around Factory's first project of scale in the UK – Factory Cheltenham – which will sit alongside GCHQ.
Adam Brady, Executive Director of HBD, said: "HBD are all about truly transformative regeneration projects and our partnership with Factory supercharges our ability to deliver world leading new districts throughout the UK. The Golden Valley Development is a really exciting first project for HBD X Factory and we're looking forward to bringing it to life."
Jeremy Bamberg, Co-Founder of Factory, said: "Factory builds innovative places for some of the world's most innovative companies. We're excited to continue this mission through our new partnership with HBD and begin working to attract new companies, jobs and innovation into new districts across the UK. Golden Valley is truly a significant first step for the partnership."
Along with the delivery of the first phase of Golden Valley, HBD X Factory will continue to explore new opportunities across the UK – including acquisitions and public/private partnerships with local authorities and other strategic landowners – as it targets large-scale, mixed-use districts and urban regeneration projects with a focus on innovation.
The JV will work to advance urban innovation and sustainability, incorporating smart city technology, enhanced mobility, biodiversity and new capabilities in MMC. Its network of tenants will benefit from shared synergies and knowledge exchange.
The Golden Valley Development plans to reach contract close with HBD X Factory in early 2022, with a planning application to follow later next year.