Luke Davenport started as a graduate with HBD over eight years ago. Originally from sunny Bolton, he's now moved south in his role as Senior Development Surveyor and is responsible for securing future occupiers at Butterfield Business Park in Luton. We asked him to take a look at the industrial market specifically and make some predictions for the period ahead.
The industrial sector is running very hot right now, spurred on by the rapid growth of e-commerce – particularly in the South East. What's interesting is that more and more people are recognising HBD as a developer on the rise in the regional industrial market. As a result, we're right at the heart of some really significant developments.
Demand is high, and rents are increasing across the board due to a lack of available supply of high-quality industrial space. Many retailers with long established online sales platforms have thrived during the pandemic and are now looking to expand. Retailers without an online sales presence are racing to keep up. Thinking of my own parents, they'd never previously have shopped over the internet, but now they do and it's likely that they will continue to do so long after lockdown restrictions have eased.
Occupiers are also looking to acquire more storage space to overcome the logistical issues caused by Brexit and ensure that they're not caught out with any future border or trade issues.
Across our sites in Luton, Southend and Enfield, we're responsible for a total of 162 acres. My personal involvement is in the Butterfield Business Park in Luton. We inherited a stagnant office park and reworked the planning to allow the site to be more market facing. As well as office space we can now accommodate bespoke light industrial and storage and distribution units of up to 100,000 sq. ft.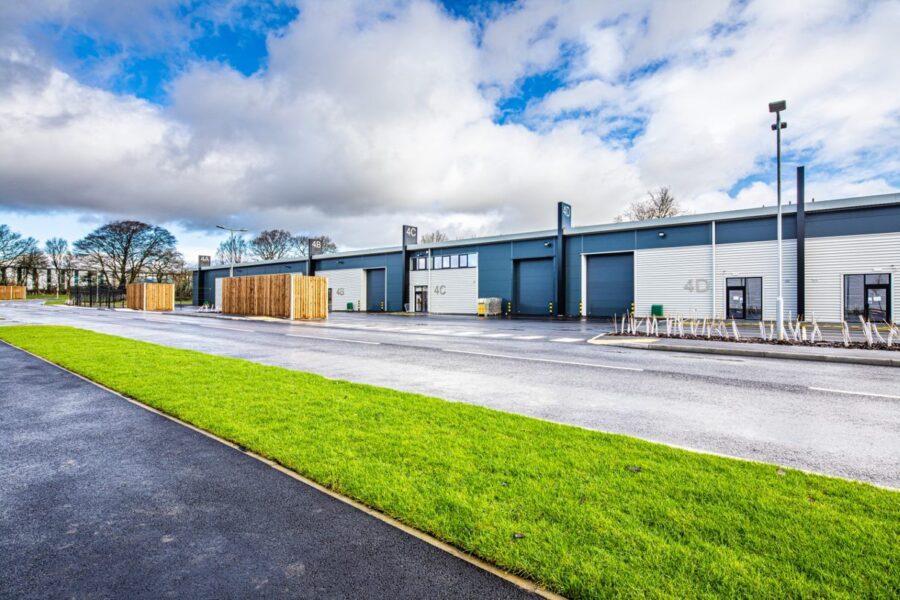 The big selling point for Butterfield is that it's an opportunity for businesses to buy in the South East, rather than lease.  They're actually getting the keys to the property and taking on the freehold. As a result, we find that many potential buyers are quite footloose and arriving from London and further afield. Luton is particularly attractive, of course, because of its close connections to the M1 and M25 and an international airport.
Will the noticeable boom in the industrial sector continue? Well, the growth of e-commerce didn't begin in 2020, just look at Amazon, they've had an online presence since the late 90s. In my view, growth will continue but at a slower pace as lockdown restrictions start to ease.
It's worth remembering that e-commerce isn't the only factor contributing to the growth of the industrial market. In the UK we have rich history of manufacturing and I think it's really encouraging that we are starting to now see some post-Brexit good news stories like Nissan voting to keep its plant in the UK.
Going back to e-commerce, the high street certainly isn't dead yet. It's quite possible that we will see a slight shift back to traditional bricks-and-mortar retail.
The government may well take action in the Spring Budget to support high street retailers in their time of need, whether that's through business rates relief or comes in the form of a tax geared towards online shopping.
There will also be a natural desire to go out for some retail therapy again. There's still that sense of shops as a destination, where you can take a trip and stop off for at a café or restaurant, meet friends and socialise and generally make a day of it.
At the same time, there is no doubt that some of the movement towards online shopping that we've seen in the past year is irreversible. So, my prediction is perhaps a little more nuanced than some might expect. We'll certainly be in a new landscape after Covid, but the old world won't have entirely disappeared. People remain social beings and a little brown box landing on your doorstep won't change that!
HBD is always on the look-out for more sites with potential in the South East. If you're aware of opportunities, email luke@hbd.co.uk