Following a consultation that concluded last month, some major changes lie ahead for the planning system. ANDREW MILNE, Senior Development Surveyor at HBD, looks at the details.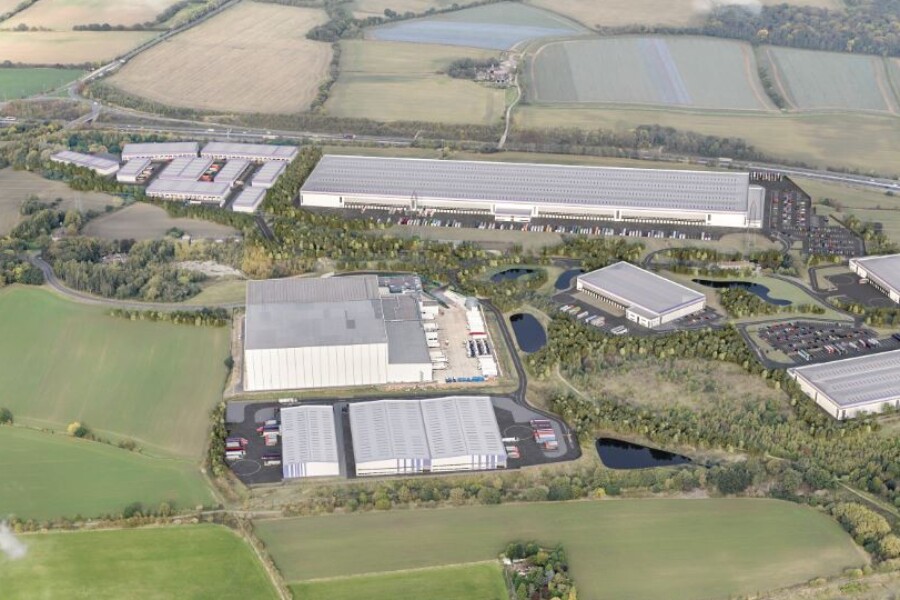 Over the summer (if you had any time between staycationing and eating out to help out), you'd have seen that the government announced a raft of changes to the current planning system. It is rare that planning makes the headlines, but these proposals certainly created an impact. You know it's big when #planningreformday is trending on Twitter!
The changes are wide ranging and at different stages of adoption. They cover things like permitted development rights and zero carbon homes. But of particular note is the consultation on the Planning for the Future White Paper.
Plan Plan Plan
The consultation closed at the end of October this year and arguably paves the way for the most comprehensive (and controversial) of the changes proposed. That is probably putting it lightly, with many claiming it could be the most significant change to the planning system for decades.
One of the core principles of the White Paper is the reassigning of land to three types:
·        Growth Areas
·        Renewal Areas
·        Protected Areas
Local Plans will become shorter documents and more map-based. With current Local Plans running into many hundreds of pages and often difficult to navigate, this innovation will be well received.
Growth Areas will be automatically granted outline permissions. This seems like a positive step; however, it will be interesting to see how exactly Growth Areas will be allocated by each planning authority and what level of due diligence will be required to achieve an allocation. It seems there could be a large amount of work brought forward in the planning process to get to this stage. Not necessarily a bad thing for developers and promoters who are well funded, but perhaps detrimental to landowners without that backing.
These changes will inevitably lead to developers becoming further integrated into the local plan process. Leaning the process further towards a market-led planning system could help ensure deliverability and viability of allocated sites.
Ticking clock
The other element proposed is timing. The suggested 30-month statutory period might not seem that quick to some reading this, but Local Plans can currently take many years (in some cases decades) to go through the various option stages and reach the point of adoption.
The average time to get just from final publication to adoption is 19 months, and this excludes the time-consuming bit – the early consultation stages, which can run over several years. Having this set period of two and a half years for the whole process will be a significant improvement for most.
Having spoken to planning consultants who are at the coal face with this, there is some scepticism around the proposed timeframes. Local Planning Authorities have ever diminishing resources that will not support the increased demands this new system will require. Whilst admirable to look to fix what is clearly an issue, it sounds as if, for most LPAs, these timeframes will be unachievable without a significant boost to resources.
Questions arise from a developer's perspective over how we secure the allocations for our sites. Local Authorities will call for sites, a system they are well versed in, and developers, promoters and landowners will put forward their suggestions. So far, not a revolutionary process. As with the current system, the proposed sites will be interrogated thoroughly, as local authorities will not want sites allocated that are not deliverable. The challenge to developers, as before, will be to prove deliverability without the comfort of a guaranteed site allocation.
Infrastructure Levy
Another proposal under this White Paper is the Infrastructure Levy (IL) replacing the current CIL and Section 106 agreements. This will be a 'Value Based Charge' taken as a percentage of the value created at the grant of planning permission. As was the case with CIL, this creates challenges for a developer, particularly when facing a high level of abnormal costs or dealing with contaminated brownfield sites. These will be subject to the same flat charge as clean sites, so viability issues could be compounded.
The IL is proposed to be a national system standardised across all use classes. The view 'on the ground' seems to be that this is inappropriate.  When the proposal comes forward, we might see an amendment to a more localised calculation that is tailored to individual uses. If we do, then this would appear to be more appropriate for the variety of schemes that we see.
What now?
Much has been covered in the recent planning reforms, particularly the proposals in the Planning for the Future White Paper. From a developer's perspective, it is encouraging to see some radical thinking in relation to planning. Time will tell how much, or to what extent, these proposed changes become a reality. There are clearly some admirable goals – reducing timescales and simplifying the process. But it is not clear how well these changes will address things such as affordable housing, or employment land delivery. How will the proposed Growth Areas deliver the large-scale industrial and logistics land supply required post-COVID, that might not come from expansion of existing developed areas?
It seems that some of the detail in the proposals will need tweaking to make them achievable, but the principles of the changes are positive. Why not radically shake up the planning system at a time when the rest of the world has been shaken up so profoundly?
If you enjoyed this post, why not subscribe for updates below!